Pink Mince 9: Punk Mince
$8 to the U.S., or $12 abroad
"Punk Mince" is a look at punk, poseurs, DIY, and things looking a little rough. Maybe. Featuring words and pictures by Norman Brannon, Simon Crawford, Drub, Miguel Ferrer, and Sina Sparrow.
Details: 5.5" × 8.5" booklet, 48 pages plus cover, including a packet of rub-down lettering
Note: the original edition of this issue was A5-sized. The edition currently available has been reformatted for US paper sizes.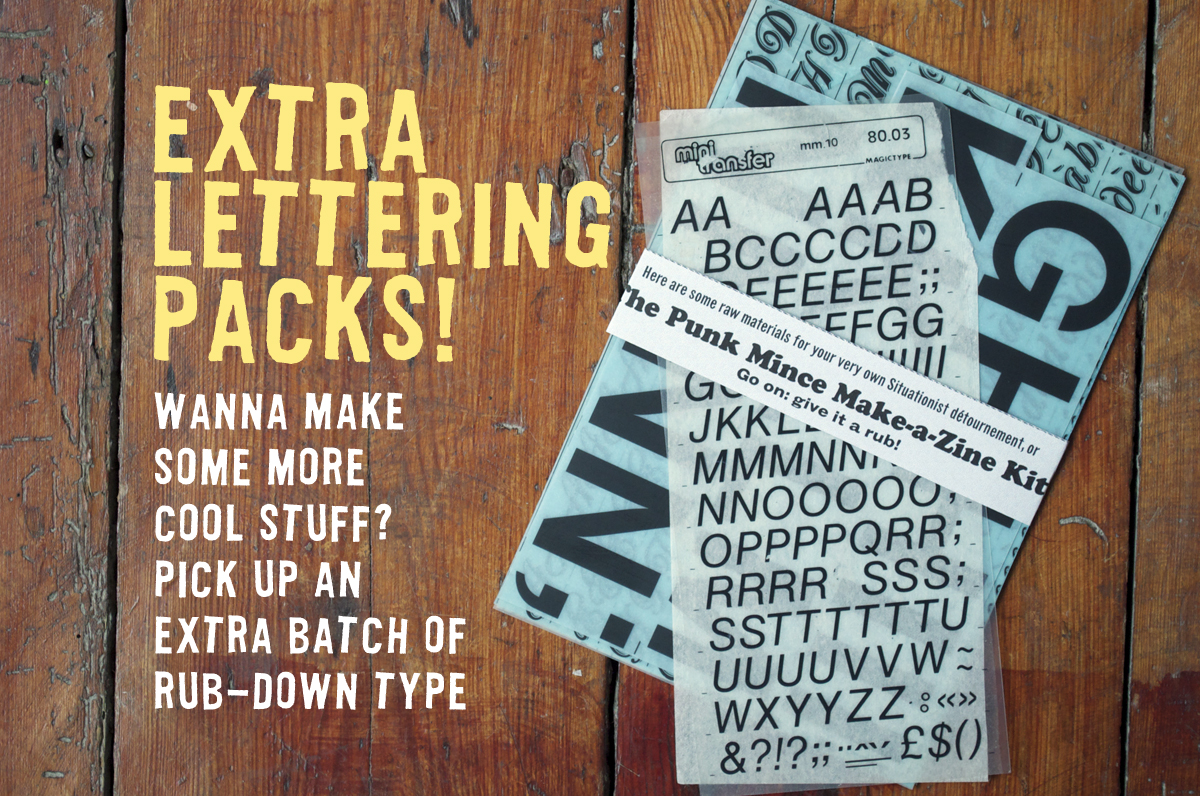 $4 a pack
Just click the PayPal button to add this to your cart:
Each copy of "Punk Mince" comes with a packet of 5 mini sheets of assorted styles of rub-down type that you can use to put your mark on stuff or do lettering for a zine of your own. Sweet, right? But if you want any more, you can seize the moment and order additional packs.